WE WILL TRAVEL ANYWHERE IN THE UK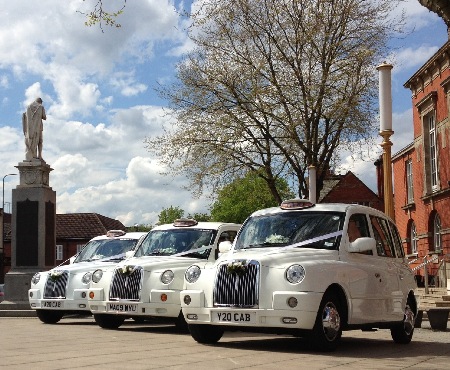 As you can see from
the picture All our
taxis are modern
vehicles serviced
by London taxi
agents two with
memorable
registrations plates
A20CAB + Y20CAB

WE ARE BASED IN SALE SOUTH MANCHESTER BUT COVER THE WHOLE U.K. MAINLAND ALL WEDDING BOOKED REQUIRE JUST A £50 DEPOSIT.

We understand that your wedding is one of the most important days of your life, and that you want to make it as special as possible, we can help you do that. We can tailor your wedding to meet your needs, because its your day and we aim to make it as special as possible for you
All our wedding taxis have full disabled access for wheelchair user's.

For the latest updates please join our FaceBook group http://m.facebook.com/idotaxi/

For a accurate price for a wedding
Please fill in the QUOTE form

PROMOTION We have a promotion running currently that I will give a 10% discount for any wedding that are paid in full within 3 days of initial conformation of a booking.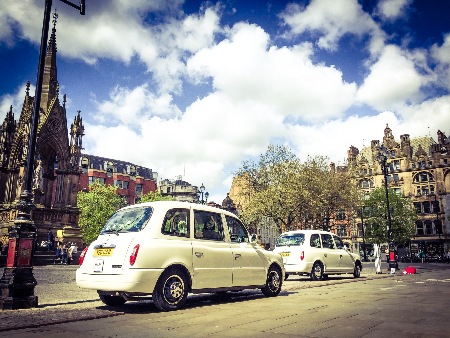 Albert square mancester 2016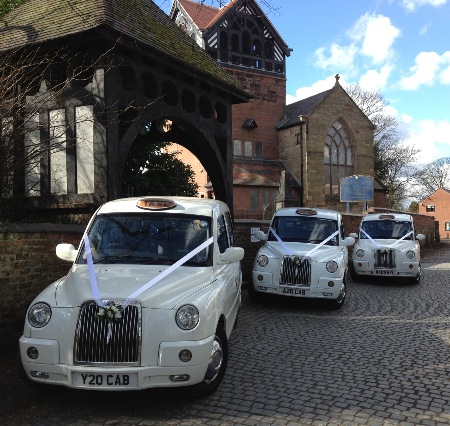 March 2013 st Martins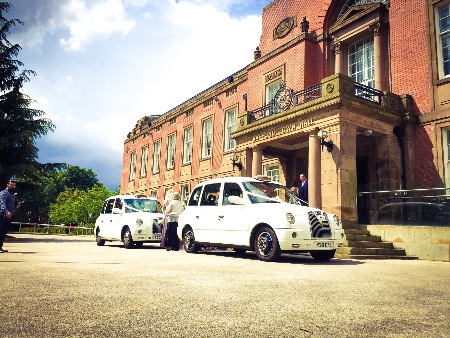 Trafford Town Hall 2017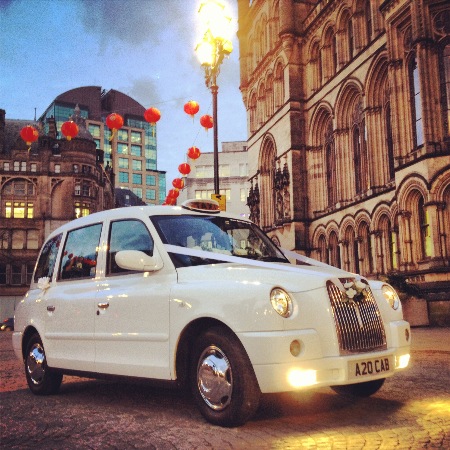 Manchester Town Hall

Facebook page Ido taxi wedding taxi hire

Web : www.idotaxi.co.uk

Email : traffordcabs@googlemail.com

Kinsey autos est 1976


All our taxi are modern vehicles serviced by London taxi agents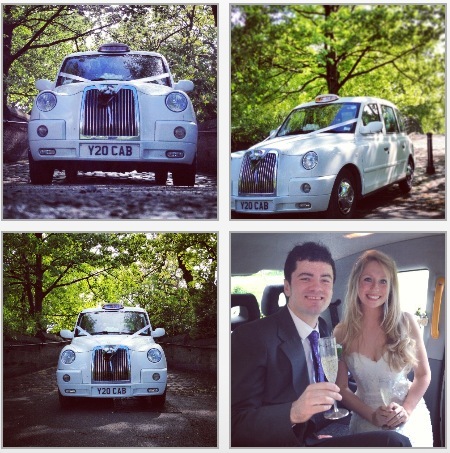 My Wedding dress Friendly Wedding Taxi Salford 2013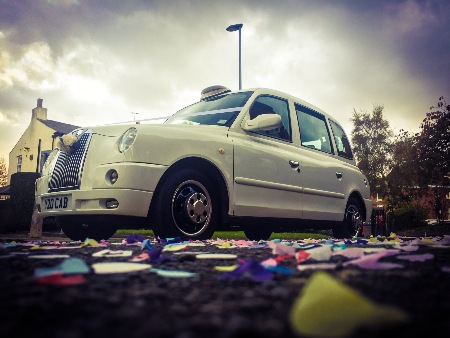 Runcorn 2016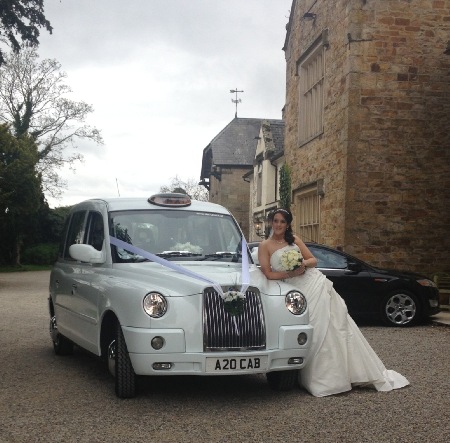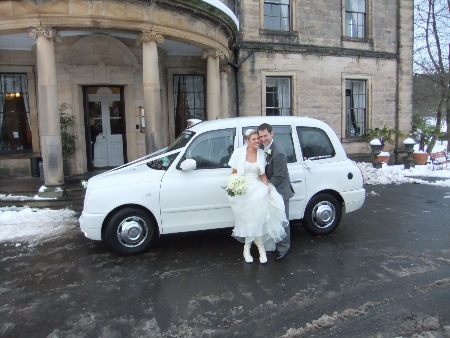 Reception at Beamish Hall December 2010

Dear Graham and Julie, Reception at Beamish Hall December 2010

Im sorry that its taken a little over a fortnight to send you this email, but I've finally gotten around to it!

I just want to take this opportunity to pass on to you our most heartfelt thanks for the sterling job you did on our wedding day.

You travelled to the top of the country, despite the snow; arrived in time; and then set about clearing my driveway - Hows that for service!!!!

I loved the taxi cab. It was exactly what I wanted it to be - a real talking point for all of our guests. It was also the perfect size to fit in my dress, shoes, wellies, umbrella, husband - need I go on!

You're such a lovely man, it was a pleasure to meet you and have you play a part in our big day.

I have attached some photos. I thought you might like to have a look at them.

With thanks

Jill and Stuart Athey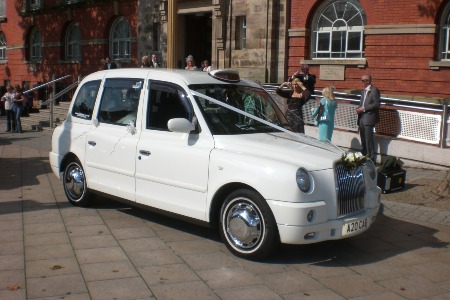 ido taxi outside Sale Townhall 2008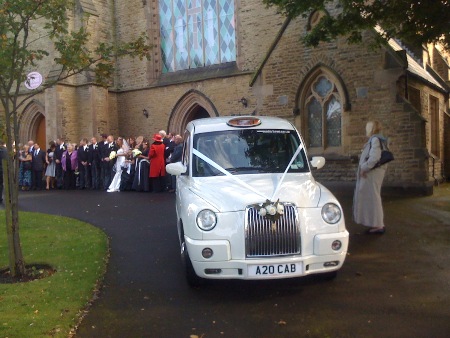 Southport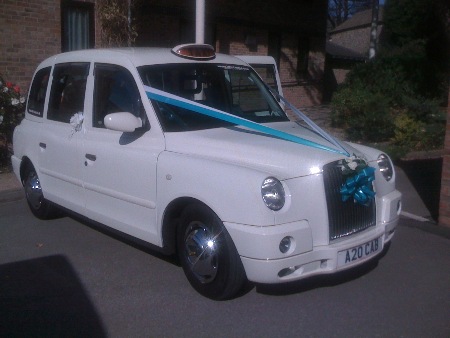 Sheffield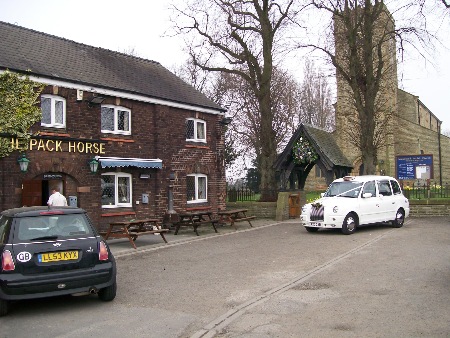 ido taxi March 2009 Newchurch Parish

Church and The Pack Horse Pubs side by side

Church road,Culcheth

What a great place for a wedding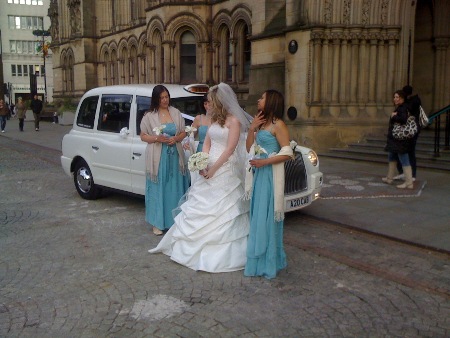 Mancheter town hall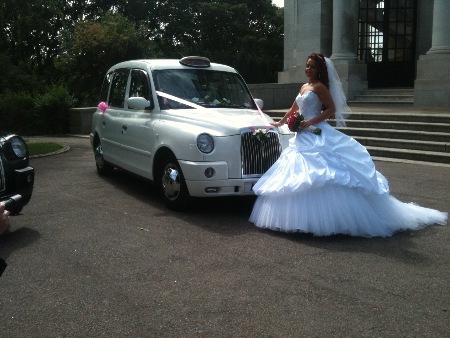 Lancaster 2012


All major Credit and debit cards can be usedVia Pay Pal
You can also pay by bank transfer

web site created by Graham Kinsey
Based in SALE SOUTH MANCHESTER BUT WE WILL TRAVEL ANYWHERE IN THE UK

Update Feb 2016

Manchester wedding taxi taxis cab for hire prom taxi white taxi - Stockport wedding taxi taxis cab for hire prom taxi white taxi Cheshire wedding taxi taxis cab for hire prom taxi white taxi - sale wedding taxi taxis cab for hire prom taxi white taxi - Trafford wedding taxi taxis cab for hire prom taxi white taxi - bury wedding taxi taxis cab for hire prom taxi white taxi - Bolton wedding taxi taxis cab for hire prom taxi white taxi - Rochdale wedding taxi taxis cab for hire prom taxi white taxi - Oldham wedding taxi taxis cab for hire prom taxi white taxi - Denton wedding taxi taxis cab for hire prom taxi white taxi - city centre wedding taxi taxis cab for hire prom taxi white taxi - Macclesfield wedding taxi taxis cab for hire prom taxi white taxi - wilmslow wedding taxi taxis cab for hire prom taxi white taxi - Lancaster wedding taxi taxis cab for hire prom taxi white taxi - Lancashire wedding taxi taxis cab for hire prom taxi white taxi - Yorkshire wedding taxi taxis cab for hire prom taxi white taxi - Warrington wedding taxi taxis cab for hire prom taxi white taxi - Liverpool wedding taxi taxis cab for hire prom taxi white taxi - Birmingham wedding taxi taxis cab for hire prom taxi white taxi - stoke wedding taxi taxis cab for hire prom taxi white taxi - northwest wedding taxi taxis cab for hire prom taxi white taxi - Altrincham wedding taxi taxis cab for hire prom taxi white taxi - Lymm wedding taxi taxis cab for hire prom taxi white taxi - Tameside wedding taxi taxis cab for hire prom taxi white taxi - south Manchester wedding taxi taxis cab for hire prom taxi white taxi - north Manchester wedding taxi taxis cab for hire prom taxi white taxi - budget wedding taxi taxis cab for hire prom taxi white taxi - affordable wedding taxi taxis cab for hire prom taxi white taxi - money saving wedding taxi taxis cab for hire prom taxi white taxi - Eccles wedding taxi taxis cab for hire prom taxi white taxi - big dress wedding taxi taxis cab for hire prom taxi white taxi - accessible wedding taxi taxis cab for hire prom taxi white taxi - new wedding taxi taxis cab for hire prom taxi white taxi - old wedding taxi taxis cab for hire prom taxi white taxi - classic wedding taxi taxis cab for hire prom taxi white taxi - vintage wedding taxi taxis cab for hire prom taxi white taxi - local wedding taxi taxis cab for hire prom taxi white taxi - Manchester wedding taxi taxis cab for hire prom taxi white taxi - price quote wedding taxi taxis cab for hire prom taxi white taxi - gallery wedding taxi taxis cab for hire prom taxi white taxi - pictures wedding taxi taxis cab for hire prom taxi white taxi -