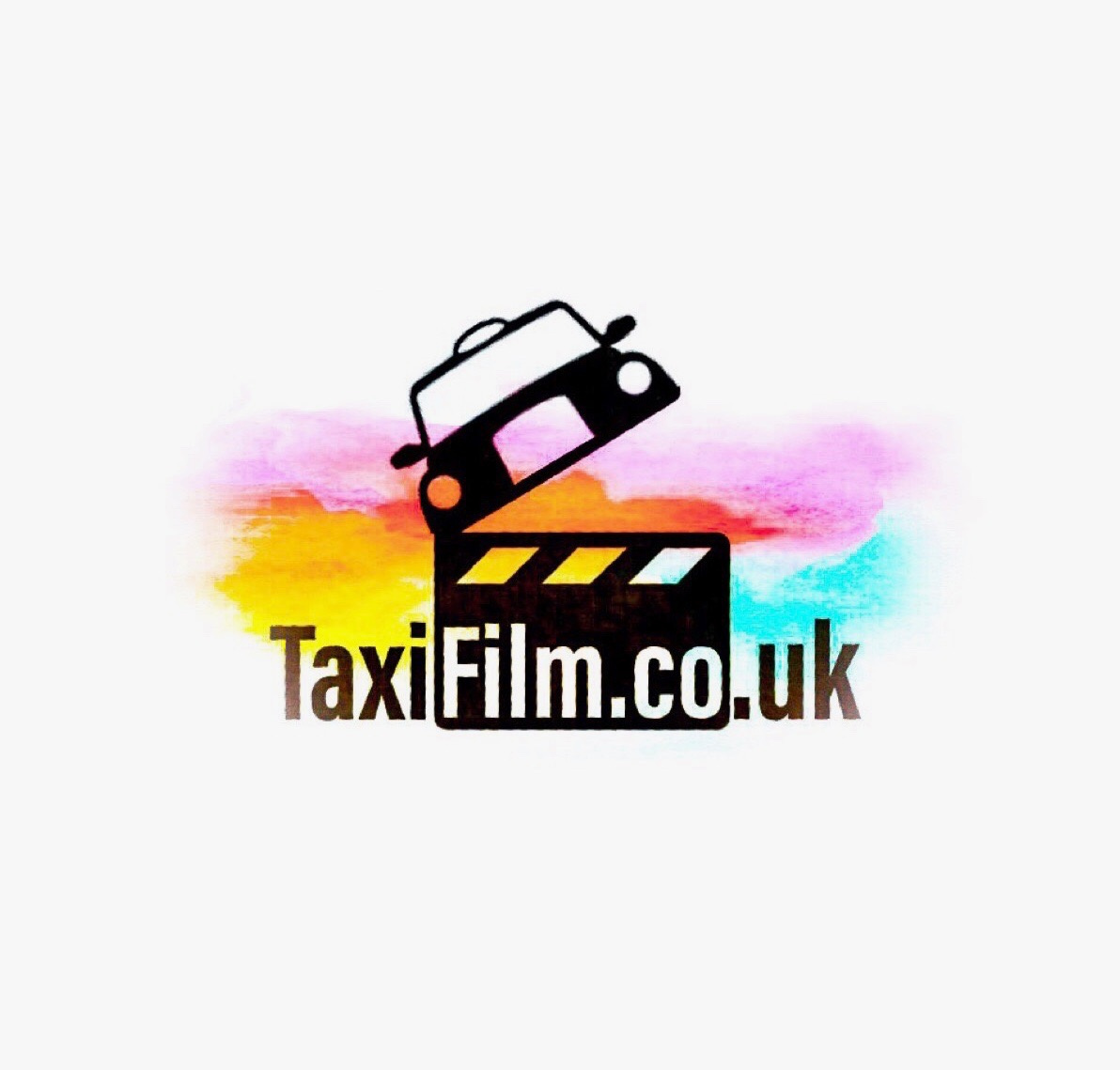 The first and last place for all production taxis, action cars & prop taxis.
With our extensive history and knowledge from working in and around the taxi trade, we are able to provide a very authentic service and advise on the appropriate taxi for a specific time, era and location.
We can accommodate for photo shoots, advertisements, music videos, TV or film productions
All enquiries please visit...
https://RankEvents.co.uk/action-vehicles-prop-taxis.html

One of our white taxis recently used for BBC drama : Age Before Beauty

Action Cars / Taxi cab Prop Hire / Tv & Film Taxi
Wedding car, wedding taxi, wedding cab, wedding cars, wedding taxis, wedding cabs, classic wedding cars, vintage wedding cars, wedding transport, prom cars, prom taxis, prom car, photo booth, wedding photo booth, special day, chauffeur driven wedding cars, brides up north, white books, little white books, wedding venues in England, luxury wedding cars, wedding day, Coutry brides, unique photo booth, greater Manchester, Manchester wedding, Cheshire wedding, Cheshire life, wedding car hire service, wedding car Manchester, wedding cars Manchester, wedding taxi Manchester, wedding taxis Manchester, wedding cab Manchester, wedding cabs Manchester, Wedding car stockport, wedding taxi stockport, wedding cab stockport, wedding cars stockport, wedding taxis stockport, wedding cabs stockport, Wedding car cheshire, wedding taxi cheshire, wedding cab cheshire, wedding cars cheshire, wedding taxis cheshire, wedding cabs cheshire, classic wedding cars, vintage wedding cars, wedding transport, prom cars, prom taxis, prom car, photo booth, wedding photo booth, classic wedding cars manchester, vintage wedding cars manchester, wedding transport manchester, prom cars manchester, prom taxis manchester, prom car manchester, photo booth manchester, wedding photo booth manchester, classic wedding cars stockport, vintage wedding cars stockport, wedding transport stockport, prom cars stockport, prom taxis stockport, prom car stockport, photo booth stockport, wedding photo booth stockport, classic wedding cars cheshire, vintage wedding cars cheshire, wedding transport cheshire, prom cars cheshire, prom taxis cheshire, prom car cheshire, photo booth cheshire, wedding photo booth cheshire, Wedding car liverpool, wedding taxi liverpool, wedding cab liverpool, wedding cars liverpool, wedding taxis liverpool, wedding cabs liverpool, classic wedding cars Liverpool, vintage wedding cars liverpool, wedding transport Liverpool, prom cars liverpool, prom taxis liverpool, prom car liverpool, photo booth liverpool, wedding photo booth Liverpool, Wedding car merseyside, wedding taxi merseyside, wedding cab mersyside, wedding cars merseyside, wedding taxis merseyside, wedding cabs meseyside, classic wedding cars merseyside, vintage wedding cars merseyside, wedding transport merseyside, prom cars merseyside, prom taxis merseyside, prom car merseyside, photo booth merseyside, wedding photo booth merseyside, Wedding car northwest, wedding taxi northwest, wedding cab northwest, wedding cars northwest, wedding taxis northwest, wedding cabs northwest, classic wedding cars northwest, vintage wedding cars northwest, wedding transport northwest, prom cars northwest, prom taxis northwest, prom car northwest, photo booth northwest, wedding photo booth northwest, Wedding car warrington, wedding taxi warrington, wedding cab warrington, wedding cars warrington, wedding taxis warrington, wedding cabs warrington, classic wedding cars warrington, vintage wedding cars warrington, wedding transport warrington, prom cars warrington, prom taxis warrington, prom car warrington, photo booth warrington, wedding photo booth warrington, Wedding car chester, wedding taxi chester, wedding cab chester, wedding cars chester, wedding taxis chester, wedding cabs chester, classic wedding cars chester, vintage wedding cars chester, wedding transport chester, prom cars chester, prom taxis chester, prom car chester, photo booth chester, wedding photo booth chester, Wedding car northwich, wedding taxi northwich, wedding cab northwich, wedding cars northwich, wedding taxis northwich, wedding cabs northwich, classic wedding cars northwich, vintage wedding cars northwich, wedding transport northwich, prom cars northwich, prom taxis northwich, prom car northwich, photo booth northwich, wedding photo booth northwich, Wedding car macclesfield, wedding taxi macclesfield, wedding cab macclesfield, wedding cars macclesfield, wedding taxis macclesfield, wedding cabs macclesfield, classic wedding cars macclesfield, vintage wedding cars macclesfield, wedding transport macclesfield, prom cars macclesfield, prom taxis macclesfield, prom car macclesfield, photo booth macclesfield, wedding photo booth macclesfield, Wedding car leeds, wedding taxi leeds, wedding cab leeds, wedding cars leeds, wedding taxis leeds, wedding cabs leeds, classic wedding cars leeds, vintage wedding cars leeds, wedding transport leeds, prom cars leeds, prom taxis leeds, prom car leeds, photo booth leeds, wedding photo booth leeds, Wedding car blackburn, wedding taxi blackburn, wedding cab blackburn, wedding cars backburn, wedding taxis blackburn, wedding cabs blackburn, classic wedding cars blackburn, vintage wedding cars blackburn, wedding transport blackburn, prom cars blackburn, prom taxis blackburn, prom car blackburn, photo booth blackburn, wedding photo booth blackburn, Wedding car bolton, wedding taxi bolton, wedding cab bolton, wedding cars bolton, wedding taxis bolton, wedding cabs bolton, classic wedding cars bolton, vintage wedding cars bolton, wedding transport bolton, prom cars bolton, prom taxis bolton, prom car bolton, photo booth bolton, wedding photo booth Bolton, Wedding car rochdale, wedding taxi rochdale, wedding cab rochdale, wedding cars rochdale, wedding taxis rochdale, wedding cabs rochdale, classic wedding cars rochdale, vintage wedding cars rochdale, wedding transport rochdale, prom cars rochdale, prom taxis rochdale, prom car rochdale, photo booth rochdale, wedding photo booth rochdale, Wedding car sheffield, wedding taxi sheffield, wedding cab sheffield, wedding cars sheffield, wedding taxis sheffield, wedding cabs sheffield, classic wedding cars sheffield, vintage wedding cars sheffield, wedding transport sheffield, prom cars sheffield, prom taxis sheffield, prom car sheffield, photo booth sheffield, wedding photo booth sheffield, Wedding car yorkshire, wedding taxi yorkshire, wedding cab yorkshire, wedding cars yorkshire, wedding taxis yorkshire, wedding cabs yorkshire, classic wedding cars yorkshire, vintage wedding cars yorkshire, wedding transport yorkshire, prom cars yorkshire, prom taxis yorkshire, prom car yorkshire, photo booth yorkshire, wedding photo booth yorkshire, Wedding car wigan, wedding taxi wigan, wedding cab wigan, wedding cars wigan, wedding taxis wigan, wedding cabs wigan, classic wedding cars wigan, vintage wedding cars wigan, wedding transport wigan, prom cars wigan, prom taxis wigan, prom car wigan, photo booth wigan, wedding photo booth wigan, Wedding car north wales, wedding taxi north wales, wedding cab north wales, wedding cars north wales, wedding taxis north wales, wedding cabs north wales, classic wedding cars north wales, vintage wedding cars north wales, wedding transport north wales, prom cars north wales, prom taxis north wales, prom car north wales, photo booth north wales, wedding photo booth north wales, Wedding car peak district, wedding taxi peak district, wedding cab peak district, wedding cars peak district, wedding taxis peak district, wedding cabs peak district, classic wedding cars peak district, vintage wedding cars peak district, wedding transport peak district, prom cars peak district, prom taxis peak district, prom car peak district, photo booth peak district, wedding photo booth peak district, Wedding car preston, wedding taxi preston, wedding cab preston, wedding cars preston, wedding taxis preston, wedding cabs preston, classic wedding cars preston, vintage wedding cars preston, wedding transport preston, prom cars preston, prom taxis preston, prom car preston, photo booth preston, wedding photo booth preston, Wedding car birmingham, wedding taxi birmingham, wedding cab birmingham, wedding cars birmingham, wedding taxis birmingham, wedding cabs birmingham, classic wedding cars birmingham, vintage wedding cars birmingham, wedding transport birmingham, prom cars birmingham, prom taxis birmingham, prom car birmingham, photo booth birmingham, wedding photo booth birmingham,
Manchester wedding taxi taxis cab for hire prom taxi white taxi - Stockport wedding taxi taxis cab for hire prom taxi white taxi Cheshire wedding taxi taxis cab for hire prom taxi white taxi - sale wedding taxi taxis cab for hire prom taxi white taxi - Trafford wedding taxi taxis cab for hire prom taxi white taxi - bury wedding taxi taxis cab for hire prom taxi white taxi - iDoTaxi.co.uk / iDoTaxi.com / TaxiWeddings.com / TaxiWedding.com - Bolton wedding taxi taxis cab for hire prom taxi white taxi - Rochdale wedding taxi taxis cab for hire prom taxi white taxi - Oldham wedding taxi taxis cab for hire prom taxi white taxi - Denton wedding taxi taxis cab for hire prom taxi white taxi - city centre wedding taxi taxis cab for hire prom taxi white taxi - Macclesfield wedding taxi taxis cab for hire prom taxi white taxi - wilmslow wedding taxi taxis cab for hire prom taxi white taxi - Lancaster wedding taxi taxis cab for hire prom taxi white taxi - Lancashire wedding taxi taxis cab for hire prom taxi white taxi - Yorkshire wedding taxi taxis cab for hire prom taxi white taxi - Warrington wedding taxi taxis cab for hire prom taxi white taxi - Liverpool wedding taxi taxis cab for hire prom taxi white taxi - Birmingham wedding taxi taxis cab for hire prom taxi white taxi - stoke wedding taxi taxis cab for hire prom taxi white taxi - northwest wedding taxi taxis cab for hire prom taxi white taxi - Altrincham wedding taxi taxis cab for hire prom taxi white taxi - Lymm wedding taxi taxis cab for hire prom taxi white taxi - Tameside wedding taxi taxis cab for hire prom taxi white taxi - south Manchester wedding taxi taxis cab for hire prom taxi white taxi - north Manchester wedding taxi taxis cab for hire prom taxi white taxi - budget wedding taxi taxis cab for hire prom taxi white taxi - affordable wedding taxi taxis cab for hire prom taxi white taxi - money saving wedding taxi taxis cab for hire prom taxi white taxi - Eccles wedding taxi taxis cab for hire prom taxi white taxi - big dress wedding taxi taxis cab for hire prom taxi white taxi - accessible wedding taxi taxis cab for hire prom taxi white taxi - new wedding taxi taxis cab for hire prom taxi white taxi - old wedding taxi taxis cab for hire prom taxi white taxi - classic wedding taxi taxis cab for hire prom taxi white taxi - vintage wedding taxi taxis cab for hire prom taxi white taxi - local wedding taxi taxis cab for hire prom taxi white taxi - Manchester wedding taxi taxis cab for hire prom taxi white taxi - price quote wedding taxi taxis cab for hire prom taxi white taxi - gallery wedding taxi